Mobile phones use an electromagnetic field that produces radiation in order to work. It powers everything that allows your phone to communicate. This keeps happening even when you aren't actively using the phone and are just carrying it around.
We keep our phones close but that also means keeping ourselves within their electromagnetic field and subject to radiation. Mobile radiation has been linked to cancer, tumours and male infertility.
Protect yourself from mobile phone radiation with the WaveWall Universal. It's an anti-radiation mobile phone case that shields your body from the electromagnetic field your phone makes and uses. But your phone can still be used normally!
Why you need mobile phone radiation protection
Your phone needs mobile radiation to work – but it passes through your body and can cause damage. It's dangerous when talking on the phone, when the electromagnetic field passes through your skull to your brain. It's also dangerous just sat in your pocket, especially for gentlemen when that's near their private parts and mobile phone radiation can cause male infertility. Or for women tucking their phone into their bra when exercising or moving around.
More and more evidence shows that mobile phone radiation causes male infertility, can damage cells and DNA, and is increasingly being linked to cancer and tumours. You can protect yourself with the WaveWall Universal.
Plus, get protection for your bank cards too. The Universal has a handy section for your bank and other cards. It's RFID-protected so it will block scammers or hackers from scanning your cards and stealing your data.
The WaveWall Universal will block 85% of mobile phone radiation from reaching your body. It's easy to use and will work with almost all makes and models of mobile phone. And you can still use your phone as normal.
It's backed up with hard science – proven and independently verified to cut mobile phone radiation.
Will your phone fit in a WaveWall Universal?
WaveWall Universal fits almost every mobile phone make and model and protects you as well as your phone, and your bank cards too!
It's so easy to fit your phone into the WaveWall Universal, read on for more details! We've got a handy guide to using the case as well as a list of common phone makes and models that fit the Universal.
A great place to look up your phone's dimensions is GSMArena. 
Product Dimensions:
If your phone is within the following dimensions (length and width – not thickness), then it will fit our WaveWall Universal:
XL: 170 x 80mm (phone length x phone width)
LARGE: 160 x 77mm (phone length x phone width)
SMALL: 144 x 70mm (phone length x phone width)
We also offer a recycling programme for old WaveWalls!

Satisfaction Guarantee

Free UK & USA Shipping On Orders Over £50

Free Returns

100% Vegan
Easily attach the WaveWall Universal
Use the adhesive pads to attach your phone to the case and when fitted correctly you can use all the features of your phone normally, including the rear camera.
First, make sure the slider inside the case is in the down position. Next, take the red or blue sticker off the slider. Remove the backing plastic from the adhesive pad and put the pad where the sticker was. Then you just need to attach your phone by removing the protective plastic from the top side of the pad and placing your phone in the right position on the case. The pad will hold the phone firmly in place and the slider means you can slide your phone up to use the rear camera.
You can also have a look at the pictures below for a visual guide to fitting a separate hard case to the Universal. Which means you can pop your phone into that for extra protection. So you don't need to use permanent adhesive on your phone.
Then, pair with WaveWall Airtubes for complete anti-radiation protection for your body and your head.
For extra physical protection for your phone from bumps and scratches, WaveWall Universal can be used in conjunction with most hard/shell cases widely available (Amazon / eBay) for as little as £0.99. We highly recommend using an additional hard case when using the permanent adhesive pad in order to protect your phone!
Need more adhesive pads for some reason? Just contact us for more – they're free!
How to attach an extra protective hard case to your Universal
Just follow our easy guide to properly attach the hard case to your Universal cover. Then just pop your phone inside! It's extra protection and it also means no permanent adhesive on your phone.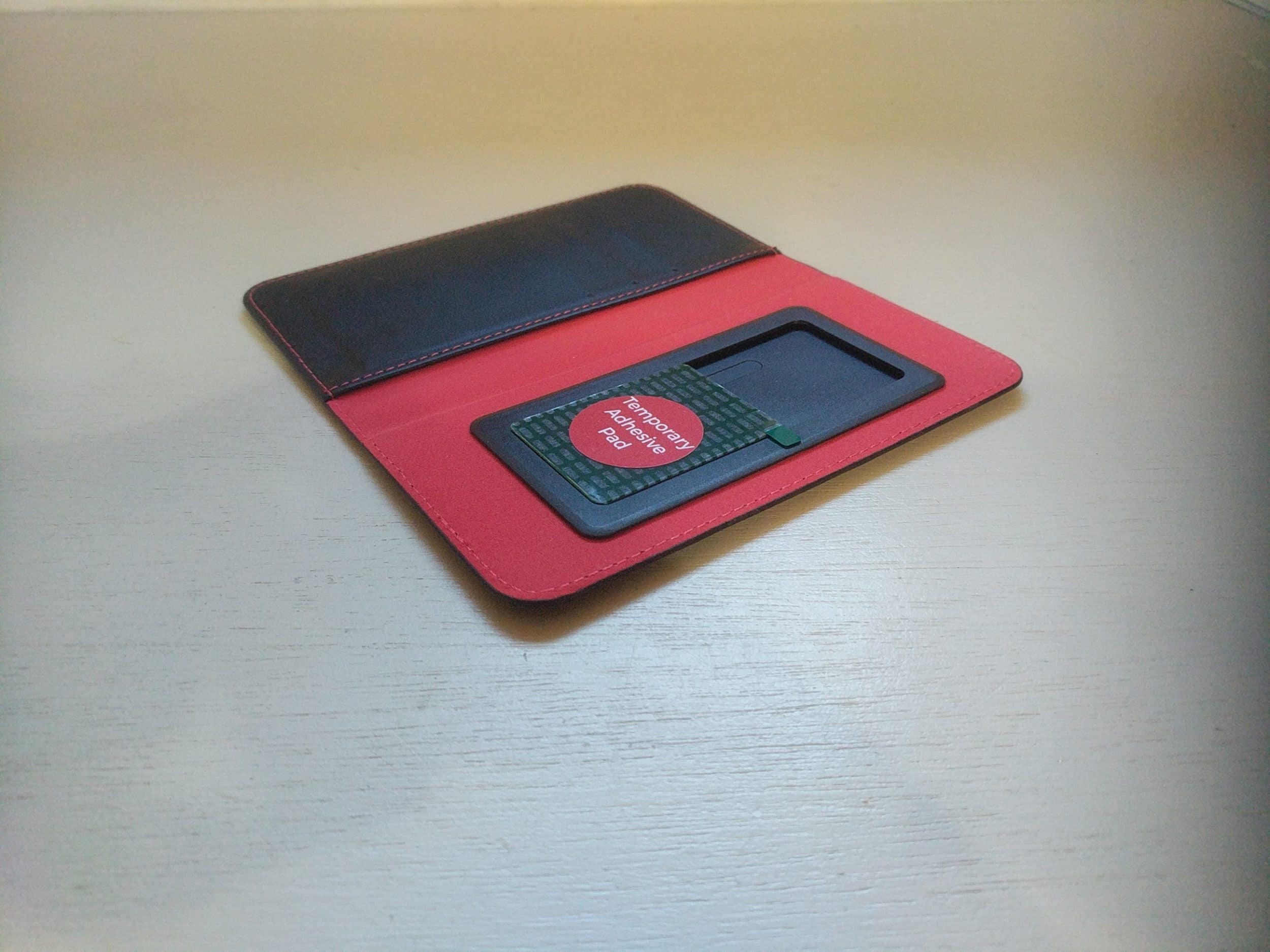 Step 1 – Attach your chosen pad (permanent or temporary) to the sliding part of the WaveWall Universal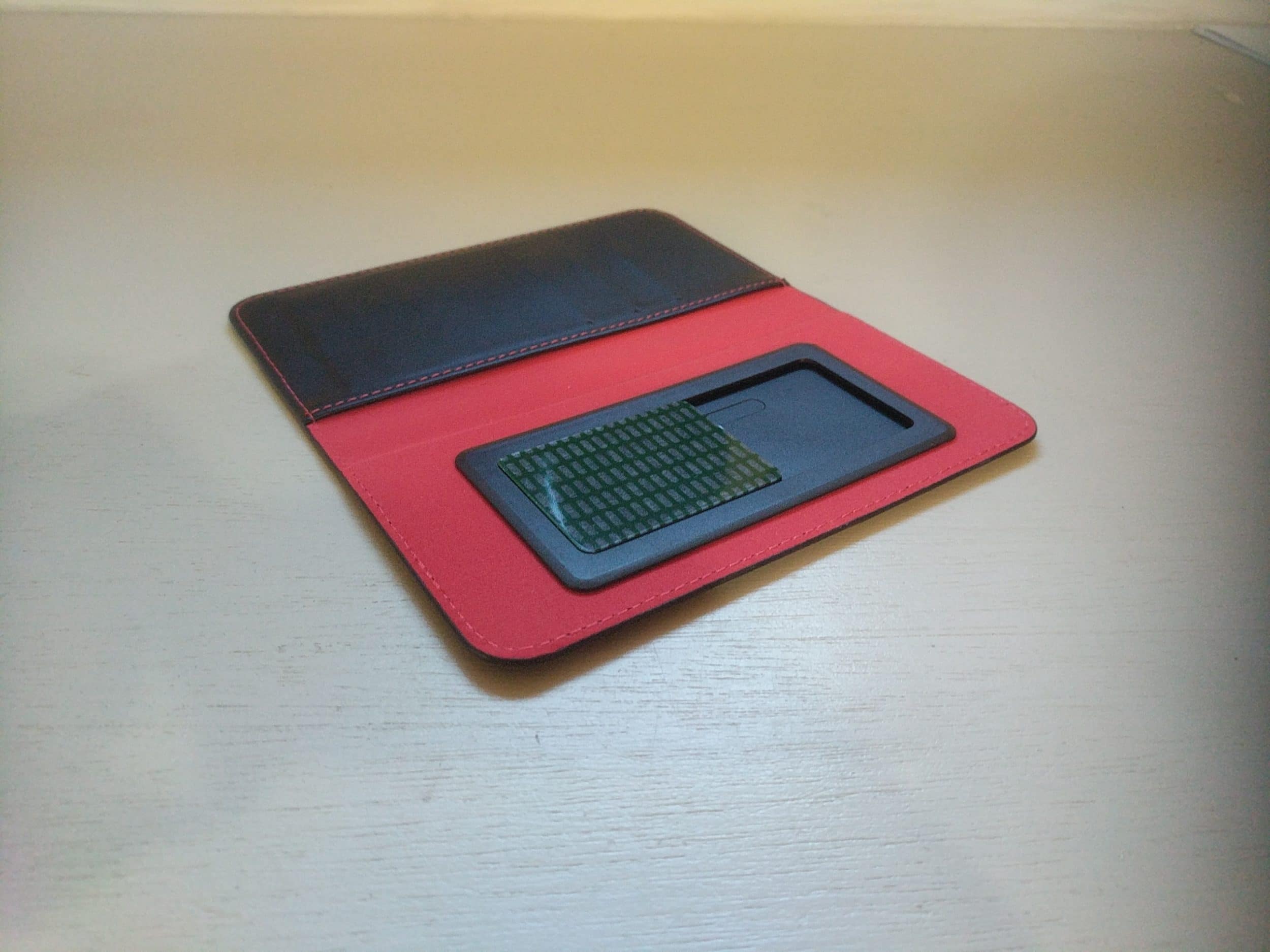 Step 2 – Remove the plastic backing on top of the adhesive pad to reveal the adhesive.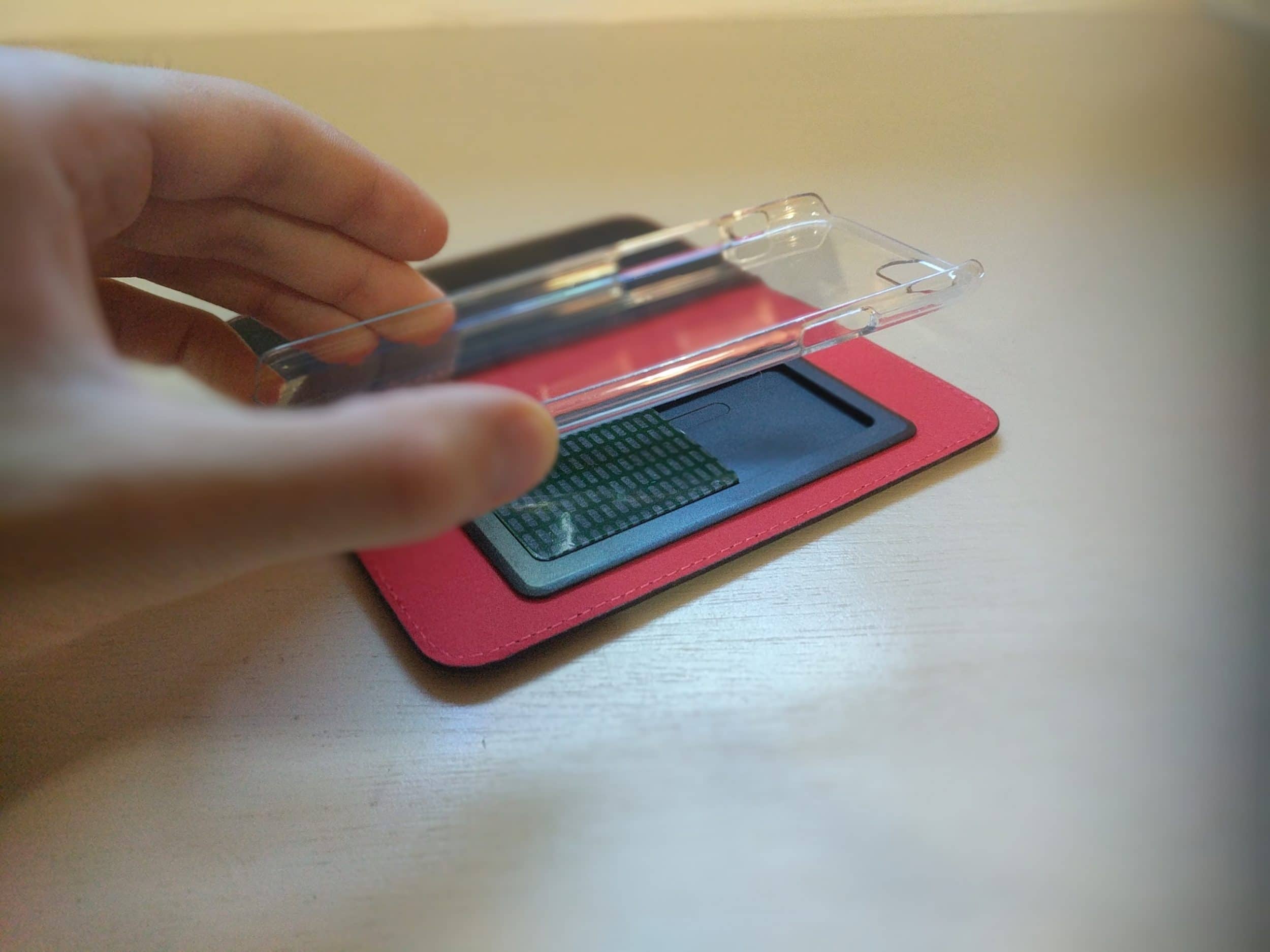 Step 3 – Attach your hard case to the adhesive pad (ensure slider is in the down position – as in photo) and press hard on the case where it is in contact with the adhesive pad.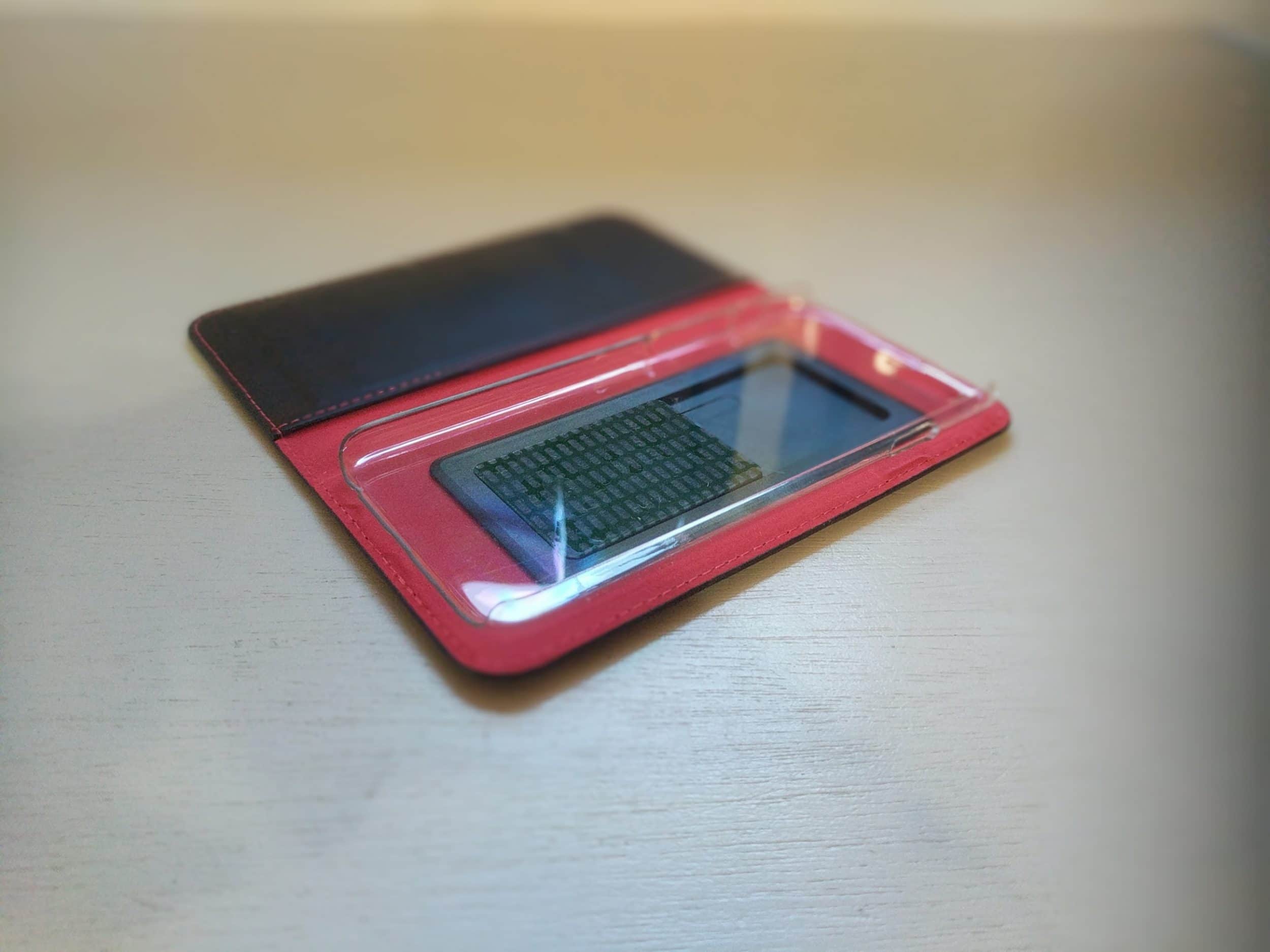 Step 4 – Wait. Allow the adhesive to properly bond for 10-15 minutes.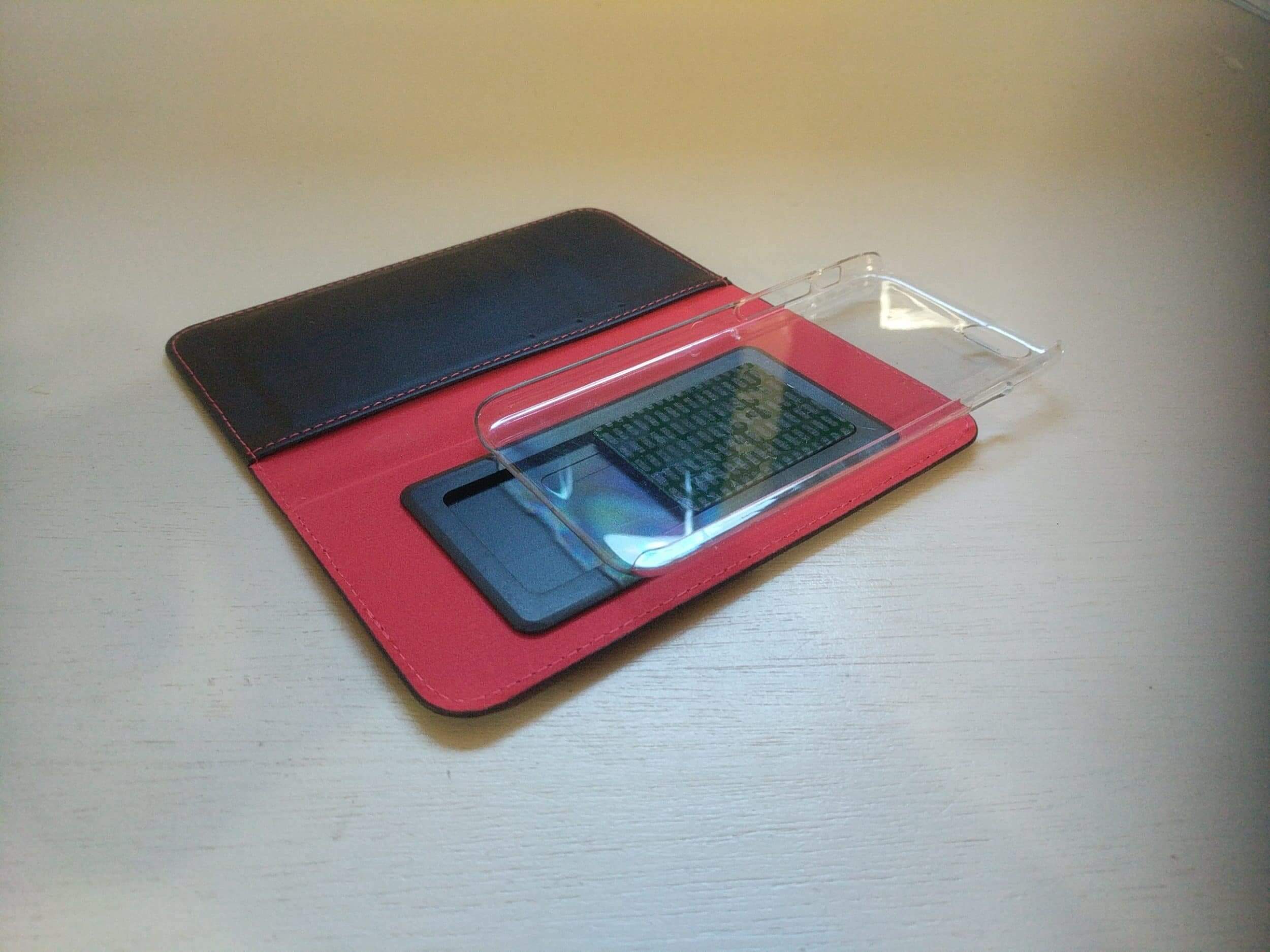 Step 5 – Your Universal is ready to use and for you to put your phone in your hard case. Be extra careful with it for the next 24h while the adhesive continues to bond.
Attachment Video Guide
Here's a short video guide demonstrating how to best attach your phone to a WaveWall Universal phone case.

Satisfaction Guarantee

Free UK & USA Shipping On Orders Over £50

Free Returns

100% Vegan